Thomas W. Peterson, Of Counsel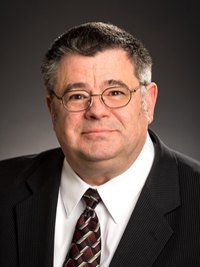 Thomas W. Peterson obtained his Juris Doctor from Albany Law School of Union University in 1985, where he was a Note and Comment Editor for the Albany Law Review. While at school he served as an intern for U.S. District Court Judge Roger J. Miner. He was admitted to practice law in the State of New York in 1986. He was admitted to practice before the U.S. District Court for the Northern District of New York in 1986. He was associated with Cooper, Erving, Savage, Nolan & Heller from 1986 to 1991, a member of Brown, Peterson, Craig & Thomas from 1991 to 2008, and a principal of Peterson & Thomas, P.C. from 2008 through 2015.
Mr. Peterson engages in the general practice of law, with an emphasis on litigation, including personal injury, divorces and family court matters, commercial litigation and appeals, and on municipal law. Representative clients include the Town of Malta (2001 through 2020), the Village of Round Lake (1991 to date) and the Charlton School (2007 to date).