Mary Elizabeth Kissane, Associate Attorney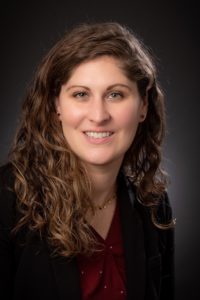 Origin: Born in Conklin, NY (1985)
Education: Union College (B.A. 2007)
Albany Law School (Masters in Legal Studies 2008)
Albany Law School (J.D. 2011)
Practice Areas:  General Litigation, Municipal Law, Estate Planning, Real Property, and Transactional Law
Profile:  Mary joined MILLER, MANNIX, SCHACHNER & HAFNER in 2021.  She was admitted to practice in New York in 2012.
After graduating from Law School, Mary worked at Lemire Johnson in Malta.  She was later appointed as the Warren County First Assistant County Attorney and then as the Warren County Attorney.
Mary was a member of the swim teams at Hartwick College and Union College.  She was Empire 8 Rookie of the Year at Hartwick and set numerous school records at Union as well as being a member of the State championship team in 2007.  Mary received the Joseph C. Foiadelli Public Service Fellowship at Albany Law School and graduated Cum Laude.  She interned for the Research Foundation of SUNY as well as O'Connell & Aronowitz.
Mary lives in Queensbury and enjoys spending time by the pool and taking hikes with her husband and three daughters.